All summer I have been drying herbs to keep for cooking during the year. My kitchen table always seems to have oregano or sage, tarragon or thyme laid out on paper towels. The lemon balm, lemon verbena and chamomile never got too robust, but I did get a bit of them dried and put away in the cabinet. There are medicinal uses for many of these herbs and I look forward to experimenting with them over the coming month for help with colds, coughs, and digestive upsets.
My huge sage plant inspired me to see if there were more ways I could access its medicinal qualities. A perfect post appeared on a blog I follow called And Here We Are, written by an American expat living in England. Ariana Mullins writes engagingly about food, travel and life overseas, and recently posted What To Do With (Way Too Much) Sage. Her post gives information on the uses of sage, which seem to include just about every ailment and skin condition, and links to recipes and other articles. This is one good herb to have around.
I followed Ariana's directions to make this Sage and Honey Cough Syrup and Sage Tincture.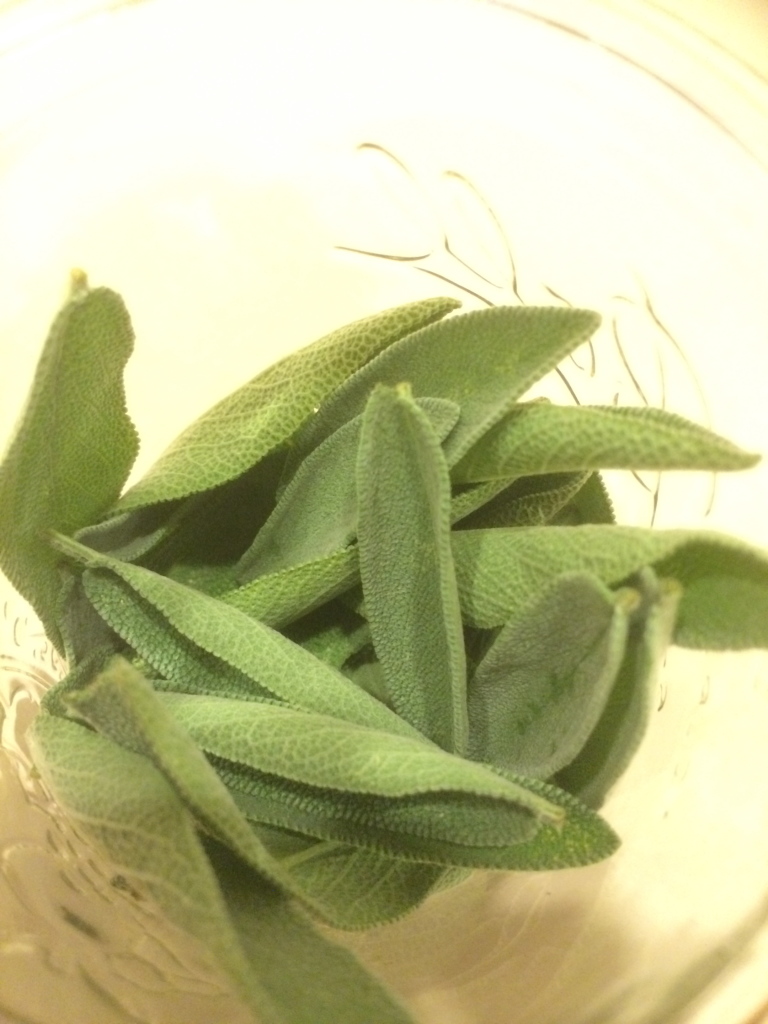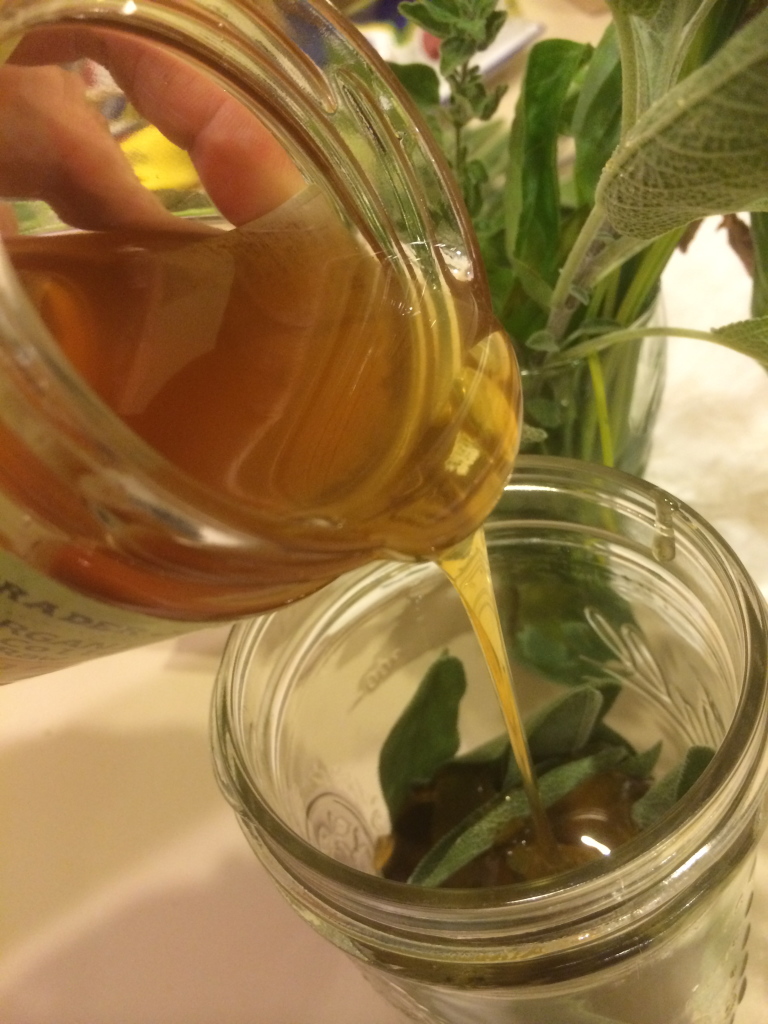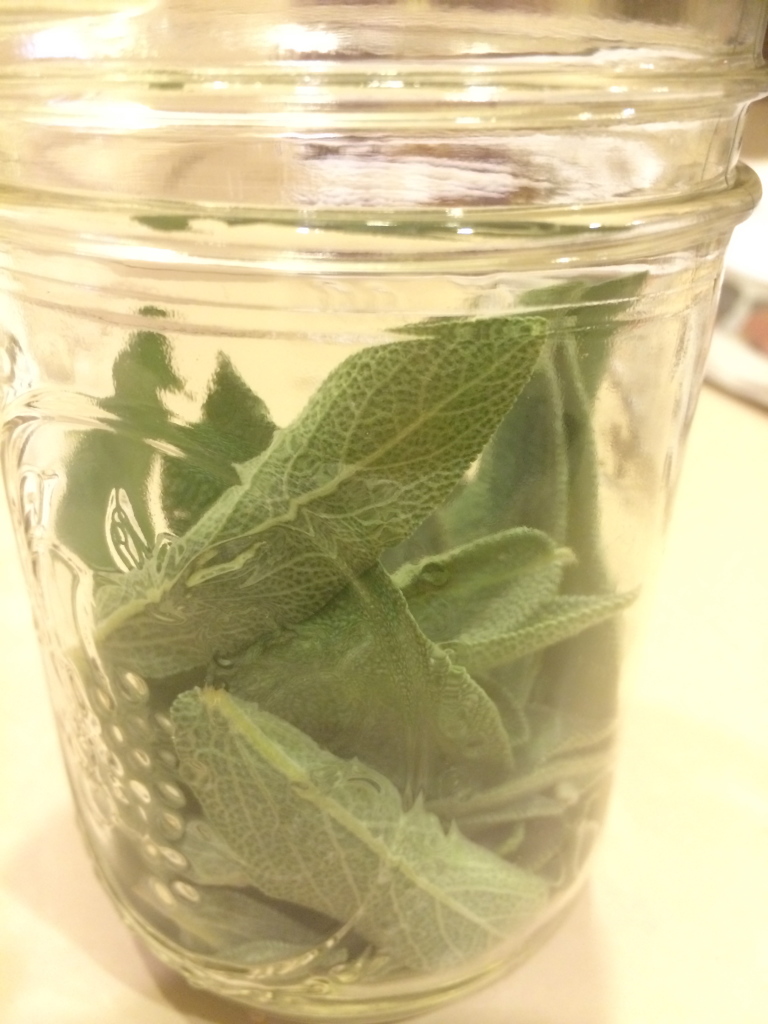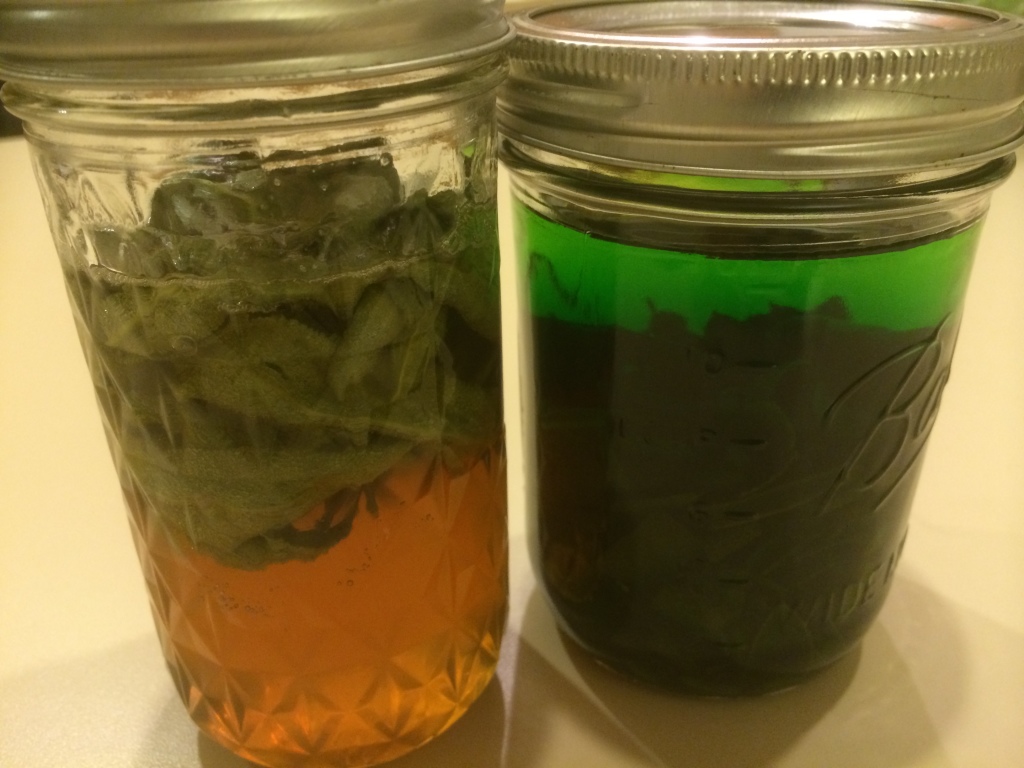 I will have to investigate specific uses and dosages as I use these remedies because like all herbal concoctions they are medicines and can have negative as well as positive effects, but I hope they will come in handy. I hope to use the tincture for an anti-fungal and anti-bacterial skin toner, oral rinses for gum health and battling cold sores, and even as an anti-perspirant. The sage honey is so delicious I am almost looking forward to my first sore throat of the winter.
Now that I have gotten my feet wet, so to speak, with sage, I have calendula flowers drying on the kitchen table in anticipation of making healing calendula infused oil and balms.